The "Portugal, Country of Engineering Excellence Award" promoted by COTEC in partnership with the Ministry of Education and the Order of Engineers, developed by students and teachers during the school year, is intended to reward school activities.
The Prize, and the corresponding Contest, aim to promote scientific spirit, initiative and team work, learning and experimental teaching, and the activities of applying Science and Engineering to students in the third cycle of basic education – 7th , 8th and 9th years of schooling, recognizing Students or Groups of Students, Teachers or Groups of Teachers and Schools or School Groups by the activities developed in experimental – and / or laboratory classes – where the activities carried out are comparable to other teaching and learning spaces such as Science Clubs, Robotics Clubs, and others of the same nature.
The scope of the Competition is national, open to all public and private Schools, and to all their Students and Teachers. The three distinguished projects in each of the two categories (Students and Schools) will be awarded with 3D printers, programming kits and computers. The teacher who supervises the project awarded 1st place in the Students category will be recognized with the Bondalti Distinction.
PARTNERS AND SPONSORS
WINNERS – 2ND EDITION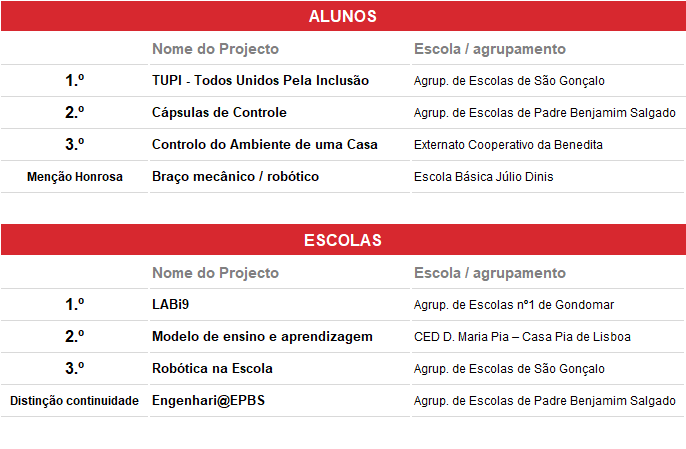 WINNERS – 1ST EDITION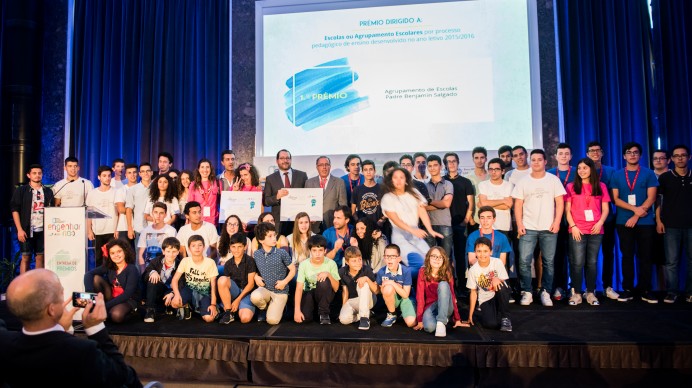 Consult the List of winners of the 1st edition of the "Portugal, Country of  Engineering Excellence Award".